Thomas B
"The TriDri has been a complete game changer. Living in a city apartment, getting my drysuit to dry fully would take days. With my two TriDri units, my suit is ready for another dive in a matter of hours.
A must have for drysuit owners!"
Mike Grant
"First thing to say is what brilliant customer service I received. Bought as a present for husband as I was fed up with his dry suit hanging all around the house for days and days on end trying to dry. He's very impressed how well it works and says it's nice to have properly dry boots. Also very easy to store.
Does exactly what it claims to do – simple to use and the best buy in a long time."
Andy Morgan
"Since I bought a Tridri I've never had to put a suit on with damp boots again – great piece of kit. 10 out of 10!"
Ray Ford
"I was given a Tridri drying unit as a present. I think the wife was fed up with my suit hanging to dry in bathroom for days! Really works, very well designed and so easy to use."
Divernet
The TriDri actually works, and I can think of a lot of applications for it outside the diving world.
Drying the inside of a drysuit, especially the boots, has always been problematic and time-consuming. It can take more than a week, and all the time there's the possibility that mould will be growing in the damp, dark environment in which your toes are going to be placed.
It's not possible to turn the whole suit inside-out, as the boots aren't flexible enough. What's needed is a way of circulating air around that area to speed up the drying process. Enter TriDri Diving portable drysuit dryer.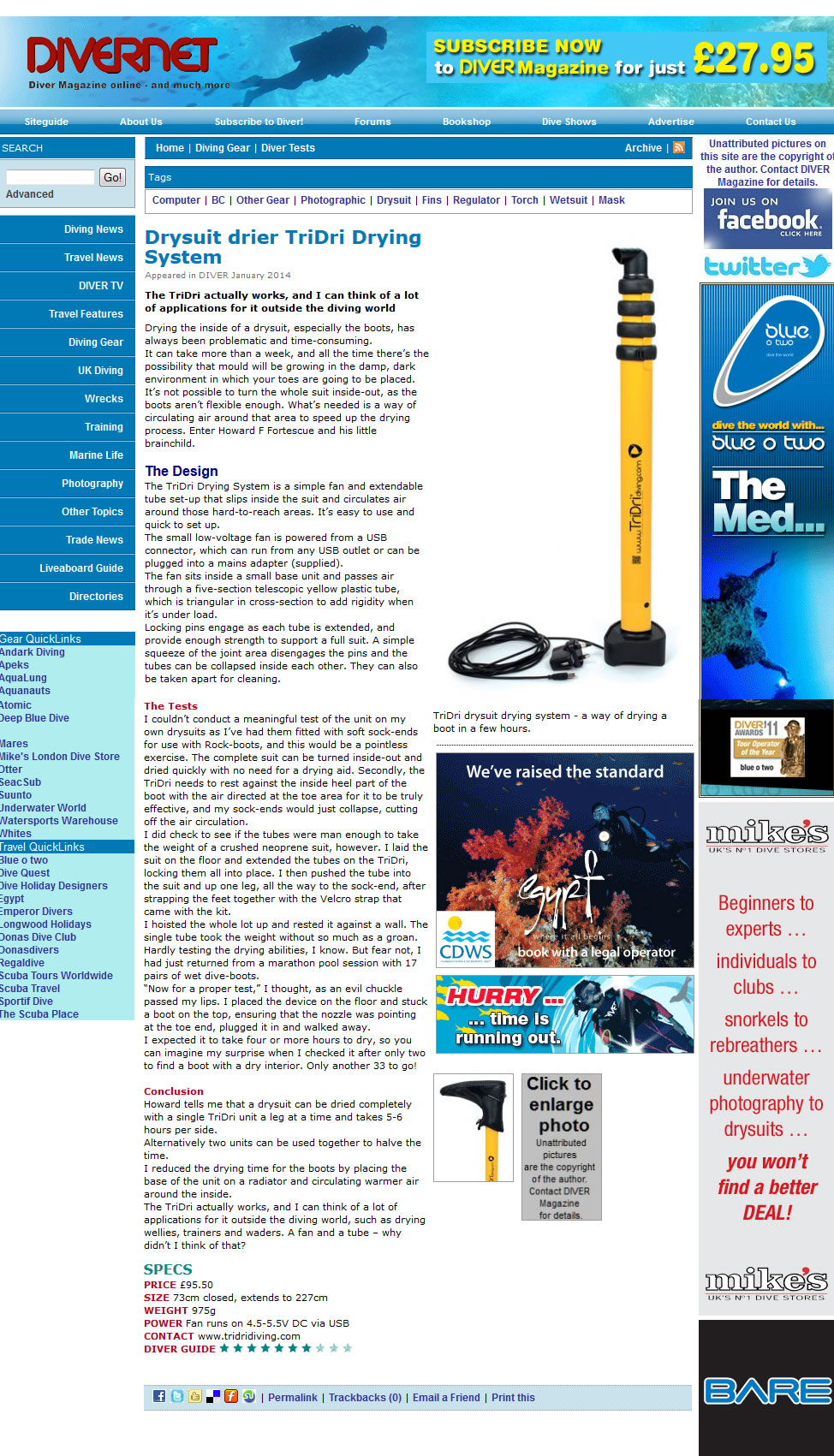 Test Zone
For slight water ingress or just dampness caused by perspiration then the TriDri should make short work of removing moisture and get your suit dry again after a couple of hours.
Putting this claim to the testI completely soaked, both inside and out, firstly a crushed neoprene drysuit followed by a trilaminate version for comparison. After allowing it a period of thirty minutes to drain I suspended the neoprene suit as per instruction and at a constant 15°C temperature left the TriDri to do its work, with regular checks to gauge its progress. After 11 hours the suit had been successfully dried from toe to crotch with the same result after leaving the second leg to dry overnight.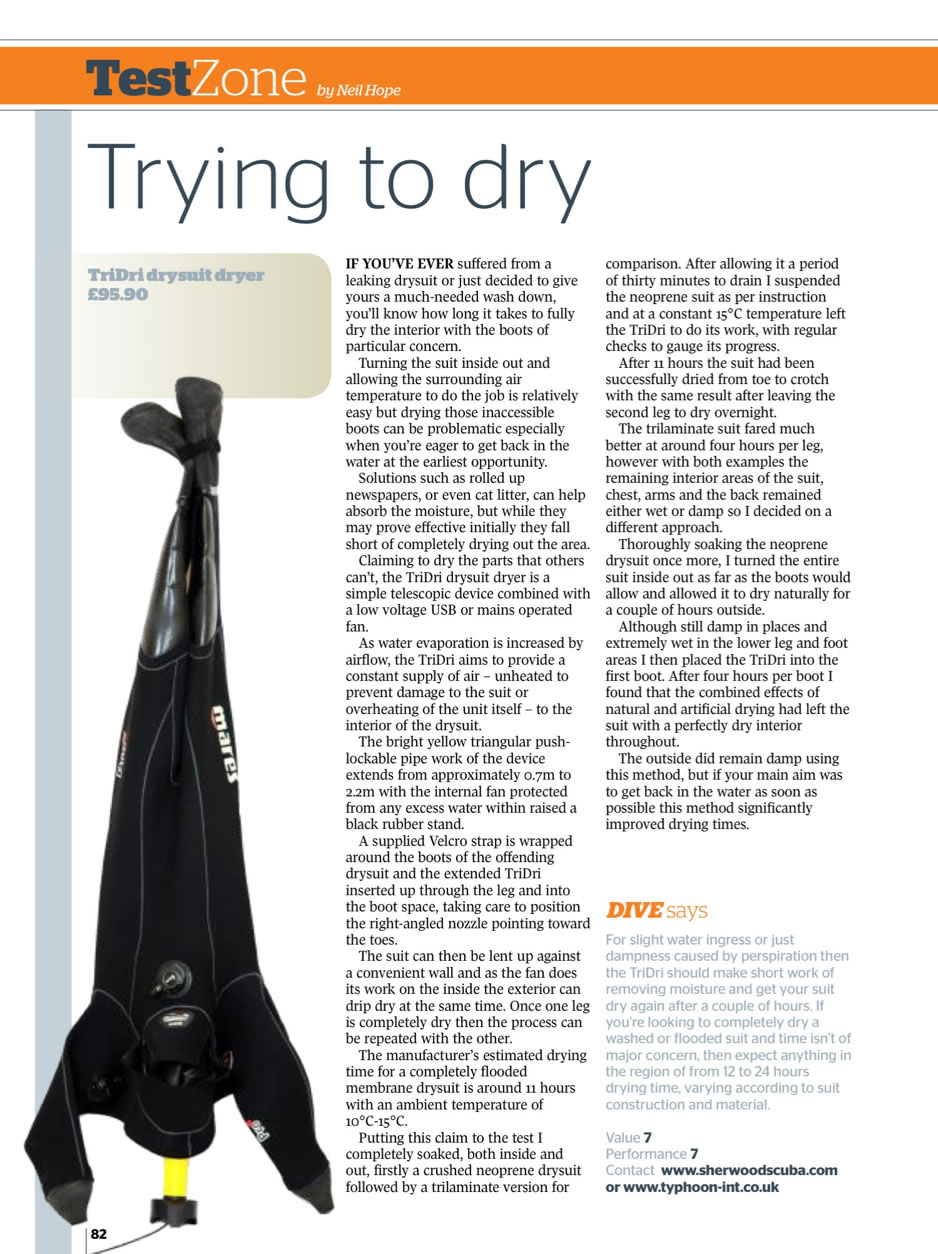 Test Centre Magazine
Does it work? I soaked the inside of a crushed neoprene drysuit with fresh water, twice to find out.
I only had one unit, so I was going to have to do each leg in turn. The suit was placed inside the kitchen with an ambient temperature of around 18°C. The following morning it was it has to be said quite dry.
So there we have it. If you don't have an AGA, then the TriDri could come in handy for drying out a wet drysuit. – Buy two, one for each leg for a quicker drying time.